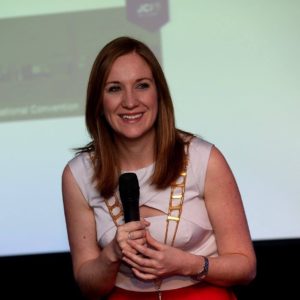 Developing communication and leadership skills has been enormously impactful throughout my career as a Chartered Surveyor (MRICS) and the time that I have spent sitting on boards across the not-for-profit, charity and private sectors. Given their influence on my career, I enjoy helping others to learn and develop their confidence in these areas.
My property career has included director positions at BNP Paribas Real Estate and CBRE. In these firms I was actively involved in recruitment, promotion panels and training. Becoming a better speaker gave me the confidence to deliver impactful pitches and seminars, devise innovative meetings and give evidence in court. I have been an Assessment of Professional Competence (APC) Assessor since 2014 and now chair assessment panels.  I am currently the Chair of a disability charity and independent director of a housing association.
My public speaking and meeting facilitation experience began in Junior Chamber International (JCI). JCI is a global not-for-profit organisation developing leadership skills through training and community projects.  I was the President (Board Chair) of JCI London in 2011 and National President of JCI UK in 2016. 
I have been a member of public speaking organisation Toastmasters International since 2013.   In 2019/20 I was the District 91 (UK South) Parliamentarian, advising the board on constitutional governance and running formal meetings.  Due to the Covid-19 pandemic, this included moving the annual general meeting of nearly 200 voting members from in-person to online. 
Through these organisations I have a wealth of experience in chairing meetings, facilitating conferences and delivering speeches and training.  I have been training since 2009, designing and delivering workshops and academies across the UK and in Europe. Topics I train regularly include public speaking, leadership and effective meetings.